TCI Freight Container Status
The Transport Corporation of India is one of the largest logistics solutions provider in entire country. It was established long  back  in 1958, it now has its own corporate office in Gurgaon, Haryana and is listed in the Mumbai and the National Stock Exchange.
The TCI Freight today counted among the top transport company. Check out how to check the TCI Freight transportation online status on few click below.

The TCI group and their services                                      
The TCI offers multimodal services to its clients all over the country and abroad through efficient segregation of its services. The TCI group comprises different companies, each specializing in its own area of transport, logistics or some other function. These companies are:
TCI Freight: TCI It specializes in freight handling and is one of the largest surface transport companies in Asia with an extensive network of branches all over the country. It employs a team of expert and experienced people to provide efficient service to its clients.
TCI Express:  They specialize in catering to express delivery requirements of its clients. They have access to 13000 locations in India and 200 other countries. They have been certified ISO 9001:2008 for their operations in this sector.
TCI Supply Chain Solutions: Specializing in logistics, they provide expert logistics services to industry verticals like Auto, Retail, Telecom, Electricals, Pharmaceuticals, FMCGetc.
TCI Global: It provides its clients total freight handling and transportation solutions at a global level. Services from documentation, customs clearing, multimodal freight handling, warehousing are offered by them thus giving their customers a feel of end to end seamless service experience.
TCI Seaways: It handles coastal cargo and container shipments. Their fleet operates between the east coast of India to the Andaman Islands.
TCI Foundation: It handles all affairs related to corporate social responsibility of the group. They have contributed heavily in the fields of health, education, women's issues and disaster relief. They run schools and hospitals for the underprivileged in different parts of the country.
TCI Development: This is the real estate wing of the company. They are into development of property for commercial and residential uses. They also are in charge of building the groups warehouses and logistics infrastructure.
Besides these, the group also has a couple of joint ventures in operation, namely, TLI and TCI CONCOR. TLI is a joint venture between TCI and Matsui & Co. and TCI CONCOR is a joint venture between TCI and CONCOR. Both JVs specialize in logistics services. TLI is intotransportation solutions between countries. TCI CONCOR serves as a surface transportation provider within the country.
Infrastructure
Their weapons for success are their extensive network of offices which currently stands at over a thousand, over 10 million square feet of warehousing space all over the country and an experienced and skilled operations team over 5000 members strong. Access to 200 countries also gives them an edge when it comes to overseas shipping. 
How to track
The customers can track their consignment by going to the official URL of TCI Freight on this URL which looks like this: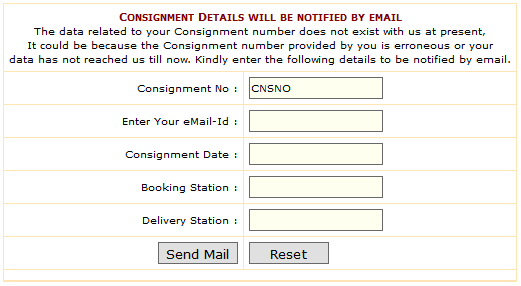 By entering his consignment number in the space provided and then clicking on "Go". There is a provision to check on multiple consignments by entering more than one number separated by comma.
The client can alternately visit or call his nearest TCI office to check the current status of his consignment.
Customer Support
TCI has its corporate office in Gurgaon, Haryana. They are housed in the Institutional Area at sector number 32.The premises number is 69. The building is called TCI House. The client may also call them on 91-124-2381603 to 07 for any issues or queries. A fax may be sent to them on 91-124-2381611. For emails to the corporate office the preferred email address is corporate@tcil.com