Track the Railway Parcel Booking Online
|
Indian Railway-the pioneer in parcel service
Believe it or not, Indian Railways have stayed the pioneer in different types of services. It is the organization that brought the concept of 'speedpost' to India, where people across India could get the mails or correspondence from their near and dear ones within 24 hours time. Similarly, when it comes to giving superior parcel service for bulk items, the services provided by Indian Railway is better in comparison to services given by other parcel companies.  Indian railway has stayed path-breaking in its approach to create specialized solutions for the needs of teeming millions in the nation.

For this reason, it has become one of the large government corporations that provide service and employment to people across India. Especially, its parcel service transports millions of tons of goods and materials across destinations in India. Starting from motor-bikes to other machinery, Indian railways have the infrastructure and capacity to pack and send materials to various destinations across India.
Highlights of its parcel service
Applicable rates available online – For the convenience of its customers, Indian Railway gives the complete rate charts online. The customers know about the applicable tariff and charges in detail.
Availability of door-to-door parcel service – In an industrially developed state like Gujarat, it has begun delivering the parcels at the doorstep of the customer, which was either not there in any state in India.
Ability to parcel vehicles – Indian railway is one of the few organizations to transport vehicles from one place to other. It has capacity to pack and transport vehicles weighing up to 6 quintals. The customers  know about the tariff rates for transporting all types vehicles.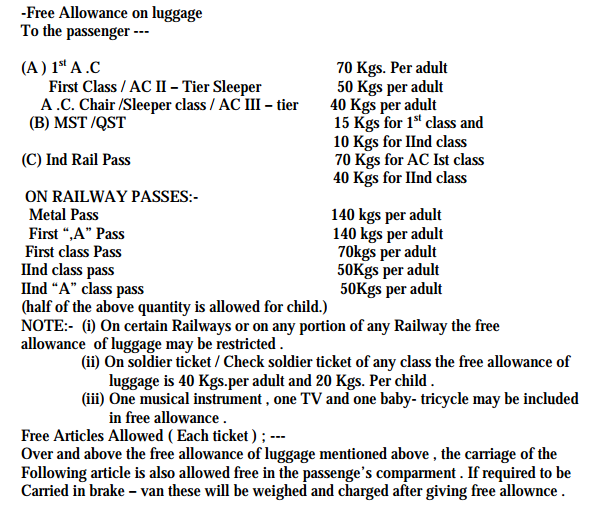 Online freight price calculator – It also has the provision for calculating freight online, where the customers could log in to get instant rates for their booked parcels. You can get the complete details of applicable rates from this web-page by Indian railway.
Availability of parcel counters at every station – Indian Railway has provision for booking parcel almost at every station in India.  To add to this, it has also large warehouses for storing parcels and delivering to the customers.
Customer Care –  Indian railways gives both online and offline customers care for its parcel service in India. The customers could track online their booked parcels and know about the status of the booked items. 
Email ID – dtcclaim@rb.railnet.gov.in
Phone Number – 011-2330-3850
Indian Railway Parcel Tracking
The senders could log on to http://parcel.indianrail.gov.in/ and track the status of their parcels with the help of PPB or PWB numbers.  They could get the most updated status of their bookings of parcels through the network of railways.