Procure Logistics Services Pvt Ltd Tracking
|
As the world has changed considerably with the advent of technology, it has also affected the style of work of courier and logistics organizations. When it comes to 'security, speed, and information', Procure Logistics is one of organizations, which has brought complete changes by introducing technology in its every work. This is the reason it has achieved outstanding success in its every field of operation.  Despite the changes in logistics industry, Procure logistics considers three basic things as very important. Firstly, it gives highest importance to safe transit of consignments in its logistics management. Secondly, it executes the delivery of the consignments with highest speed. The last but the most important third part of its task is, it keeps the party informed with the precious data of logistics not allowing slightest doubt in the minds of consignors and consignees.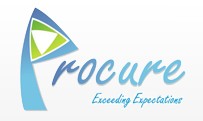 Procure Logistics Services Details
Prompt procuring of materials – It has designed the packages of logistics deliveries in such way that guarantees highest speed and safety of the consignments.
Complete protection to the consignments -As it procures the consignments from the hands of sender; it makes sure that those get complete protection till reaching destinations for deliveries.
World-class warehousing – As it dispatches the materials, it makes sure that those get stocked in excellent condition in warehouses while passing in transit.
Speed in execution – At certain destinations, Procure could deliver in 24 hours time, while at some places it has the capability to deliver in 48 to 72 hours.
Top-end products in Logistics management – Based on the needs of the customers, it could design specific service products that could become specialized solutions for the specific needs of the clients.
Competitive tariffs – Despite the world-class services, it has made sure that the tariff of the services stays most reasonable and competitive. Its customers have never felt that the prices are more in comparison to other companies.
Customer Care
The Company extends excellent customer-care through online services.
Phone Number – 022-6503-2100
You can call above given Procure Logistics and courier company and directly talk to the representative.
Procure Logistics Head Office Address
Office at C Wing Basement
Planet Industrial Estate, Subhash Road
Area – Vile Parle East
Pin Code – 400057
City – Mumbai
Procure Logistics Tracking
The customers could go to the official website and tracking facility is available on the left-side of the web-page. The clients could track with the help of their "awb numbers". They could do multiple tracking.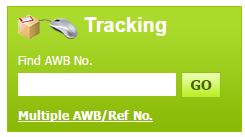 Track from the web accounts – The customers could register their profiles in separate web accounts in its websites. They could log on as and when they want to such registered accounts and know the status of their pending consignments.