Packers and Movers in Jamshedpur
|
Jamshedpur-the golden industrial city- has all the privileges that could make a commuter's life easy as a pie. Literally, the city welcomes every newcomer with open arms and when it's time to bid "good-bye", it makes the exit easy with the service from numerous "packers and movers" located within the city. The services from them have flexibility and are hassle-free, when you get transferred. The services from the packers and movers have excellent features, such as world-class packing, safety in transportation, and hassle-free deliveries at the destinations. Such excellence in services makes the shifting really convenient and easy.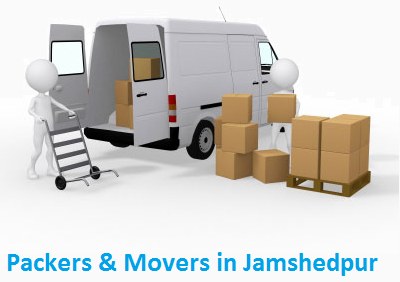 The best five packers and movers in the city go as follows;
Agarwal packers and movers
When it comes to absolute cost-effectiveness and safety in transportation, the services from Agarwal packers and movers enjoy the absolute trust from people. You could depend on its services for most time-specific deliveries of consignments, especially the planned departures of from various parts of the city. The seasoned professionals give only the top-class solutions on the size of the cargo. Over the years, it has maintained very reasonable tariff structure, which the customers pay with complete satisfaction. The customers could contact its office in Dima road in Mango and know the details about its services.
Toll Free Number
Email Address
Contact Number
1800 115-001
0657-6001-500
Address
Agarwal Packers & Movers Ltd.
Office at –  D-5, 4th Floor, Chandra Tower,
Located at – Dimna Road,
Area – Mango,
Landmark – Near Indian Oil Petrol Pump, IDBI Bank,
City – Jamsedpur
Pin Code – 831018
State – Jharkhand
Transtech packers and movers
Transtech-the top ranking packers and movers that operates fully with the help of technology- has its full-fledged support and services at Jamshedpur. When you have the need for relocation to foreign places, this service- provider could give you best options in making hassle-free shifting of your household goods and commodities. And services come with features assuring no loss during shifting and safe packaging of all your goods.
Jamshedpur Customer Care Number
Shivam packers and movers
When it comes to household as well as corporate shifting, Shivam is the name that everyone would trust with eyes closed.  Literally, it has A-Z in its range of services and its provisions for warehousing and car transportation services are simply above average. Catering to domestic and international locations, it makes relocating an experience of pleasure and convenience.
Log on to www.shivampackersandmovers.com to know more about its quality in services.
Omdeo Packers and Movers
This is another trusted name in transportation that offers absolute reliability and safe shifting of goods and materials. It has categorized its range of packing facilities in three parts, such as diamond, gold, and silver packing.  It depends on your needs, when you choose the type of service for your necessity. This company is a frontrunner in this industry with its exclusive services.
Contact Number – 93043-18546
Address 
Omdeo Packers and Movers
Office at – Slag road, Bagan Area,
Located at –  Sitaram Dera,
Area – Sakchi,
City – Jamshedpur,
Pin Code – 831001
State –  Jharkhand
Aryawarta Packers and Movers
This is the company, which is renowned for its services in entire Jharkhand. With services like best packing and movement through superior fleet of vehicles, it assures deliveries of material at exact time. Moreover, Aryawarta has always made sure that quality gets the top priority, while delivering at the door-steps of the customers. For this, services have always enjoyed peak of demand in every season.
Aryawarta  Customer Care Number
Contact Number – 085212 25195
Email Address – info@aryawartapackers.com
Address
Office at – Slag Road,
Located at – Sakshi,
Landmark – Near Howrah Road,
City – Jamshedpur,
Pin Code – 831001