Numark Transportation came into existence in the year 1999 and it started its humble services as a truckload carrier in California. It began with the humble intention that it would provide services at most competitive prices without compromising with quality. 2004 was the year that marked the beginning of its LTL services from a simple truckload carrier. With the help of 3 terminals, it began serving California with its LTL services. With perseverance and exposure to work, it has now become the number one service provider in California. Although, it has spent years in this field, it has not on one occasion compromised with quality of its service.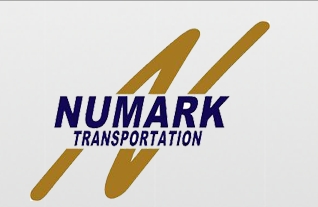 Numark Transportation services features
Service through 6 terminals – it has set up 6 service terminals throughout California. The terminals are extremely advanced to serve its large clientele all over California. Now-a-days, it has begun giving overnight services to its clients in California.
Service through partnership – Not only it operates on its own but it has tied up with partners to give overnight services in Arizona, Southern Nevada and Hawaii. It gives services in Hawaii through its ocean services.
Large infrastructure and fleet of vehicles – It has more than 150 employees and an equally impressive fleet of 200 power units and more than 300 trailers. It has always expanded its services with the help of innovation and technology.
Best pricing of its services – Right from the beginning, it has not compromised with the quality of its services. To add to it, it has not charged a single penny extra for the quality of its services.
Extensive warehousing of goods in transit – With large and sophisticated warehouses all over its route of  transit, it gives best services for consolidation, distribution, and warehousing of consignments. It takes best care of consignments without compromising with the safety of goods in transit.
How could it clients contact its customer-care? – You could log on its contact page by visiting its URL http://www.numarktransportation.net/contact-us and you would get the telephone numbers and email IDs of its managers and important offices, when you need to contact them for any need.
Important customer care numbers
You could contact its Los Angeles office by dialing 714-521-3900.
You could call its Fresno office by dialing 559-263-9890.
You could contact its San Leandro office by dialing 888- 699-0333.
You could contact its Lathrop office by dialing 888-699-0333.
You could fill up the web form on its "contact us" page and get a reply about the solution.
How to track Numark Transportation – If you are already a registered member in its website, you could log in to your account and track position of your goods in transit with the help of consignment number.
Log on to its web-page  and tracking is available at the top its page. Give PRO: and SCAC and click on "trace" next to track your consignment in transit.