Is there any transportation system in India, which is more than half a century old but it, has not slightly lost its reputation in delivering the best of its services? It is of course Nitco Roadways. With a humble beginning in the year 1964 though, it has made great achievement in the last five decades. Over the years, its focus has always been on developing a sophisticated land, air and land transportation system. Items ranging from heavy to relatively smaller ones, fitting inside an envelope, can now be easily sent through the streamlined network by Nitco Roadways.

Features of its efficient services
i)  Through its most efficient services, it is now able to meet the demands of customers throughout the globe.  Its features are packed with innovation that can deliver the best and fastest distribution of cargo and documents.
ii)  Every mode of transportation is laden with services for fast door-to-door delivery with specific focus on time.
iii) Through exclusive 3 PL services, NITCO combines strategic services with the synergy to serve the business needs of the customers and it has remained successful in delivering the best to its customers.
iv) It has launched 3rd party Logistics concepts that guarantee customer satisfaction that remains focused on core result areas, while the logistics are looked after by the experts. This system has always improved both the most important areas of business- "response" and "flexibility". This also helps in adjusting to the changing needs of business.
Glimpses about its core areas in services
a)   Besides 3PL, it has another specialization called "D2D Cargo Services", which delivers a pack of value-added services. The services are designed to make collection of consignments from the residences of the customers and sending them with guarantee on time bound deliveries. This is executed through multiple modes, laying greater importance on speed and safety.
b)   It has developed the state-of-the-art modes to transport through air and sea ways. For this it makes use of most sophisticated equipment, containers, container locks with the help of special trailers, ensuring complete equanimity of its customers.
c)   It has got the most sophisticated means for surface transportation and this service is available in the innermost parts of the country.
d)   Apart from all these principal services, it also makes available to its customers subsidiary services. The examples are its services through the fleet, technology, and real estate. Nitco also has also developed ultra-modern solutions for the world travel needs of people.
Tracking- the best part of its services
Visit the official URL here and on this home page of the website of NITCO, you can see the tracking facility at the bottom right corner of the web page that looks like this one: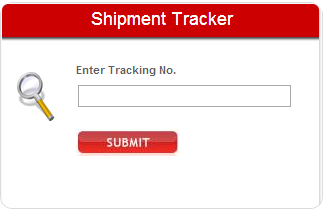 Enter your tracking number and then click on the "submit" button below.
You will get your updated status immediately.