Navata Road Transport Online Tracking
|
Since its foundation in the year 1982 at Vijayawada of India, Navata Transport has grown tremendously in the last three decades. With its network spread across more than 7 states, this transport service has earned a distinguished place in the transportation industry in India. The tireless efforts of its founder, late Parvataneni Subas Chandra Bose, bore fruit as his dream transport house got transformed into a giant logistics service house. Endless struggle and help from his brothers made him succeed in his efforts as way back he began from a small auto garage. Although the legendary business tycoon has passed away, people still remember his words-'nobody works for me, everybody works with me".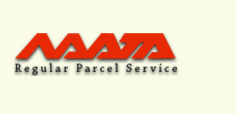 Features of Navata Transport services
Huge network – The service network of Navata is spread over 7 states, such as Andhra Pradesh, Telangana, Karnataka, Tamil Nadu, Karnataka, Maharashtra, and Gujarat. Running with the support of more than 3000 employees, it helps in the transportation of thousands of tons of materials pan India.
Large Infrastructure – With improvised transhipment hubs in all its operational areas in the seven states, it has developed world-class infrastructural facilities for transportation of consignments. All these points of service have the capability to load and unload up to 20 vehicles within an hour time.
Biggest fleet of trucks – It has one of the best fleets of its own vehicles numbering more than 3000 trucks and other vehicles. Not only this, the vehicles get the best maintenance at its own garages.
Warehouses at every place –  All through the seven states, Navata has created its warehouses. The warehouses have all the modern installations that keep the goods and commodities safe and protected for longer duration.
Expertise in 3rd party logistics – It has developed special expertise in 3rd party logistics. With its commendable strength in infrastructure and technology, it gives best 3rd party logistics services to parties throughout India.
Customer Care Number – For inquiries and orders, the customers could contact its customer-care representatives through the number 09248094455 and get the best customized solutions for their needs. The solutions are always customer friendly and could get the best packages for the benefits of clients.
Navata Transport Tracking
The customers can track with the help of their 'airway bill' number and date of booking. They could get instant information about status of their consignments in transit. The information they get is always updated and correct.