MCC Transport Corporation Tracking
|
MCC Transport Corporation began its operations in the year 1988. As a specialist service provider in containerized cargo in Asia for Maersk group, it also gives feeder service for different types of regional and global shipping companies. It has stayed in this field for more than 20 years and it is now a group of experts with hardcore experience in port coverage and large corridor portfolio of Asian market.  With its headquarter in Singapore, it functions with 600 staffs in 14 nations. It reaches 4500 corridors sailing by 75 vessels with around 170 port calls in a week. It produced extraordinary turnover in the year 2013 with its annual turnover reaching 1.1 billion USD. Ranked as the 22nd among the largest liner companies in the world, it is also the partner in growth with Maersk group in its major trading activities.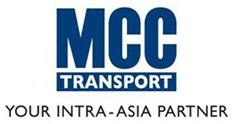 Its range of services
Serving through wide range of containers and vessels-   It has under its possession all types of containers beginning from simple dry boxes to latest reefers.  The clients requiring container services do not bother about looking out of MCC's services as the company could meet their every need for containers. To add to it, its vessels are excellently designed with latest facilities that offer safe and atmosphere friendly sailing in the oceans.
The best vessels in the world- The Company has 60 vessels fitted with all modern equipments. It strictly goes by all every relevant regional and global regulation. Meeting the needs of Asian clients with success and integrity, it has set an example of good service in the industry.
Wide range of containers- It gives its customers every type of container, which meets their particular needs. Maintaining highest standards in safety and other related stipulations by international maritime organization, it makes sure that the cargoes reach without any trouble at different destinations.
Expert handling of dangerous cargo- Not only it has the ability in handling every type of dangerous and inflammable cargo but it has always shown its commitment in the past towards rules and regulations from international organizations for the same. It takes all necessary and relevant information from the clients about dangerous cargo and furnishes to the authorities as and when it becomes necessary.
How does it serve through Customer Care?
It serves its clients with online customer care. Its clients could log on to http://www.mcc.com.sg/ and do multiple inquiries about the services online. Some of them are as follows;
The visitors of the webpage could check the prevailing rates and schedules as well.
They could also make online booking.
They could manage documents like submission of S.I and bills of ladings.
The customer care offers facility of "live chat" and for this the clients need to click on "live help" on the web-page and the "service representative" would begin "live chat" soon.

MCC Transport Customer Care Number  – 60-356390347 / 539 / 456
Email Address
MCC Transport Tracking
The MCC Transport company provided one click tracking option. Now checking the status MCC Container and goods is easy and take help of "track anytime" at the bottom of the page and track with the help of BL/booking/container numbers.