Indo Arya Central Transport
|
Indo Arya is a transport company that has operated since 1974, to serve and satisfy a plethora of complex business requirements of a growing market. The group has emerged over time as one of the largest integrated sea, land and air transport organization of the nation. They provide a single point contact for all your requirements to accomplish timely delivery. They have an impressive record of optimising supply costs and effectiveness through best use of course-plotting, transshipment, distribution and destination management systems.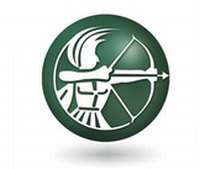 Trained Transportation Team
A team of trained and highly motivated staff handles the impressive transportation fleet. Aided by state of the art computerized information management systems the efficiency of their   operations is second to none. Secure and timely deliveries of consignments are ensured by a well-developed network of transportation chain with optimized procedures for documentation, clearing and routing. The major services offered by the company include Parcel Booking Services, Express Delivery, Warehousing Services, Documentation, Bulk Transport, Over Dimensional Consignment handling, Clearing and Forwarding services and Container Handling Services.
Good Warehouse Network
A network of over 50 warehouses spread across the country providing integrated warehousing services to all four quadrants of the country. These warehouses are equipped with all modern amenities and technologies for storing, monitoring and proper tracking of inflow and outflow of inventories. Extremely secure and staffed with highly trained professionals are very good value for money for their clients. Their warehousing services include Inventory Management, Bar Coding and scanning, Packing & Invoicing, Exciserelated activities, expansion provisioning up to G+7. Adequate provisions for safety in terms of security personnel, lightning arrester, CCTV, high compound wall and fire protection systems.
Besides the trust and patronage of a list of clientele which boasts the corporate's cream, recognition has also come in the form of awards like 'Transport Samrat', the prestigious 'Udyog Ratan' and 'Shiromani' over the years of diligent service.
How to track Indo Arya Central Transport
The secret of their efficiency probably lies in the extensive use of IT with completely integrated transport management, vendor management, warehouse management and customer relationship management systems.As result, clients can stay abreast of the last minute status of their consignments by tracking the same either online or through the phone helplines. This ensures the client's faith and trust in the company.  They don't have currently online tracking system, however you can use the phone number to know the current status of your transport from below given no.:
0-97588-02339
0-93681-78165
I have provided their corporate address here for the readers ready reference in case you want to get in touch with the Indoarya customer support:
Office No. 147
Transport Center located in Rohtak Road
Punjabai Bagh
Pin Code: 110035
New Delhi