Globelink Container Line (Malaysia) Tracking
|
Globelink container service is a worldwide service provider, specializing in the services for giving world class containerized services for shipment of goods and commodities. In the last two decades of its existence, it has proven its worth by giving top-class customized solutions in logistics. The reason of its growth is its management by seasoned professionals from the logistics industry. As it has constantly added to its services with innovation, it has resulted in superior freight charges and logistics management. Right now, it has expanded its network to more than 22 places in India, which cover all the important ports and other important locations to serve different needs of its customers. Despite the expansion, Globelink has not lost the quality of its world-class services and continued to grow at the same pace.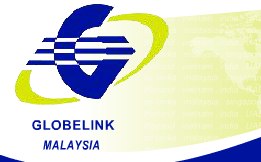 Globelink Container Line Services
Its range of services mainly comes in two categories, such as freight management and logistics service.
Freight forwarding services – Let's know about the types of freight forwarding services, which Globelink has the capacity to deliver to its customers;
Non-vessel operating common carrier – Over the years, Globelink has constantly added to its services in becoming the number one in non-vessel operating common carrier service. It offers full-fledged connectivity through trade routes in India.
Speedy transit time – Equipped with multiple schedules for shipping, this service-provider could deliver faster than anyone could expect.
Services for delivery at the door-steps – It has the special ability to deliver consignments at the door-steps of its customers. For this, it maintains close coordination with its partners throughout the world.
Worldwide network – Over the last two decades, it has developed worldwide network to serve its clients with loyalty and integrity. It links more than 120 ports with 1200 destinations.
Logistics services – It has much greater services in logistics giving superior cargo management and logistical support. Some of them are as follows;
Integrated solutions – It gives world-class services in giving designing integrated and innovative solutions for giving logistical support to people in the industries. Such services are always need based and serve the needs of the clients in every possible way.
Extensive warehousing – It has set up warehouses at every possible strategic location to store the goods and commodities of the clients without allowing any damage in transit. The warehouses are modern in every aspect to store the goods without incurring any damage.
Customized solutions – It offers purely customized solutions to serve the needs of its customers. Such services take into account only the exclusive needs of clients for logistics. For instance, the cargo service provider could make the cargo reach at the difficult locations, where industrial houses bring up their construction for projects.
Customer-care – Clients could log on to Contact Us page to know information about customer care.
Globelink Container Line Online Tracking – Clients who sent any goods using Globelink Malaysia consignment can track and trace the shipment using below tracking tool. They could click on 'cargo track and trace' service and track with the help of B/L or Shipping Billing number. Different tracking options are available on this page for tracking.