The operation of an efficient terminal at the port is essential to the timely, safe and proper storage of goods. The role of a well-managed terminal is vital to brisk international trade.
One of the most modernized and technologically advanced terminals operating at the Chennai port is the CITPL terminal. Have a look to the Chennai International Terminals glorious history and service details along with their online tracking tool that help customers to check the status of the shipment.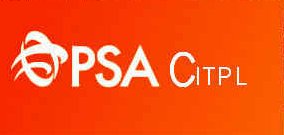 Who is CITPL 
Chennai International Terminals Pvt. Ltd. is a subsidiary business venture of PSA International of Singapore and is the most recent Container Terminal to become operational in the Chennai port.
CITPL's infrastructure 
It is strategically positionedto utilize economic developmentin Chennai. CITPL caters to a number of diverse industries like automobile, light engineering, pharmaceuticals,leather, textile, chemical and manufacturing. It is a part of the Chennai port located in the Coromandel coast and is extremely well connected with theimportanteconomic parts of the globe. The terminal has the capacity of handling and servicing the modern day container vessels of the deep-draft type. It has its own smooth and uninterrupted rail connection, thus aiding the terminals connection with Inland Container Depot destinations and is efficiently catering to the booming Rail Container Traffic created by rail Logistic Operators.CITPL has at its disposal 3 container berth and 10 Quay cranes.The designed capacity is 1,500 (TEUs).
Why do they lead the pack 
CITPL is passionately engaged in harnessing satisfaction for their both internal and external customers through innovation, anticipation of customer's needs and strategic growth plans and improvement and their prompt implementation.CITPL nurtures the value of team spirit through mutual respect and support. The company's growth strategy is aimed through diversificationand optimization. CITPL is poised to become the preferred Port Operator globally through their niche services and strategic global partnerships.
Awards and accolades
CITPL was awarded the Container Terminal Operator of the Year (Specific) 2013 at the fifth South East Cargo and Logistics Award ceremony in 2013.
How to track CIPTL Container?
For all queries related to container tracking, vessels and queries related to yard,the customers can contact them on their helpline numbers at  +91 4425613031/25613032  or can email them at contact@citpl.co.in. For queries related to documentation the customer can reach them at 25613218 / 3210 or can email them at document@citpl.co.in.
If you feel like calling on them in person or writing to them, you can do so at their office at:
Regus Citi Centre which is at the Chennai Citi cente, building number 10/11 on Dr. RadhakrishnanSalai, in Chennai. The PIN code is 600 004.