Bhavna Roadways Online Tracking, Customer Care Number
|
When you look for a trusted name for your needs of surface transportation in western India, the name of Bhavna Roadways comes as the first choice. Operating with its wide network in Gujarat and Maharashtra, its services have always got appreciation for making timely deliveries. For this, it has the top names from industries in its clientele and over the years, the number of clientele has kept on growing with large number of public and private companies. Headquartered at Surendranagar of Gujarat, it has its spacious and sophisticated office at Masjid Bunder. To add to it, it has 75 offices across the nation with an equally impressive fleet of almost 200 vehicles. This network mainly operates in Gujarat and Maharashtra.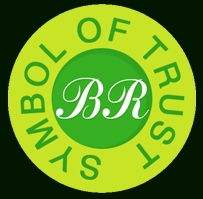 Bhavna Roadways  Services Highlights
Operating with the latest from technology – Bhavna Roadways only makes use of the best from technology and it has engaged the best of ERP solutions from webExpress to integrate the operations of branches throughout India.
Excellent parcel service – The service of Bhavna Roadways is also famous for making punctual deliveries of parcels across all the important locations in India. Mainly C& F agents, distributors, wholesalers, and other types of business concerns depend on its parcel service to a great extent.
Transportation of oversized cargo – Be it any location, Bhavna Roadways has all the capacity to deliver heavy and over-sized cargo at the right time.
Transportation of project machineries – Top industries rely on its capacity to a great extent for making movement of project machineries necessary at their sites for erection and commissioning.
Operations through wide network and technology – It operates only though a sophisticated and wide network and engages only the latest from information technology.
Use of advanced communication technology – As it has installed the best in communication system, it is easier for it to make constant communication with the fleet of vehicles.
Best pricing in industry – Despite its best service and large infrastructure, it has taken all the initiatives to keep the prices competitive and affordable.
Giving bulk and break delivery of consignments – It gives freedom to its customers to take the facility of its bulk and break deliveries at different locations in India.
Excellent door-to-door services – It has also excellent door-to-door services and its customers have always trusted its timely and sophisticated services.
Transportation of full and half truck-loads – It gives the facility to the customers to transport even a small consignment that would fit the size of half a truck.
Bhavna Roadways  Customer Care
It has a complete page of its "contact" address consisting of whereabouts of its offices and telephone numbers in Gujarat and Ahmadabad and you could log on to its http://bhavnaroadways.com/contact-us/ and contact through the telephone numbers to get solutions of your queries.
Tracking Consignments of Bhavna Roadways 
For tracking related queries, you could ring up telephone numbers given on the web-page Contact Us or mail to brbmy@bhavnaroadways.com for getting a prompt reply from its customer-care.
You can also call to customer care number i.e. 02752-242331 and inquiry about the status of your consignment.