Amritsar Transport Co Pvt Ltd Tracking
|
Amritsar Transport Company (ATC) is one of the leading service providers in transportation industry with an impressive network consisting of 65 offices at more than 300 places. Being a leading company of Briji Group, it has stayed a pioneer in this field for a long time.  Although at the inception in early thirties, it faced many adverse circumstances, it began rising as a service provider due to its determination and hard work. As of today, it is India's most trustworthy company with an existence of more than half a century. Now it covers the length and breadth of the country spanning across Kashmir to Kanyakumari.  By the year 2000, it became one of the companies to carry 2000 tons of materials on every day.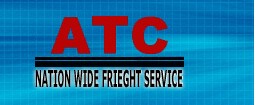 Amritsar Transport Services
Freight for general services –  ATC handles various types of cargoes. Giving services to carry parcels from 5 kgs to 9 tons, it could make sure that the parcels reach their destinations on the very next day. It has similar other services that could deliver freight within the time-frame of 48-96 hours.
Freight for expert service –  In this door-to-door service, it could deliver even faster than by air service. Available almost on all the short routes at competitive tariff, this service gives good benefits to clients.
Freight service for projects – when companies need to transport heavy machinery and equipments to sites, where construction work is going on, Amritsar transport could give convenient shifting at reasonable pricing.
Freight service for over-sized cargo –  As most of the transporters hesitate to shift over-sized cargo, ATC could take up the difficult task of delivering the cargo after studying road condition, bridges, bends, and clearances available for the heights.
Service through customized-solutions – When the customers have specific needs, ATC could devise on customized solutions for the exclusive need of anyone.  Such tailor-made solutions could fit the demand of specific clients, who want service for transportation of fragile goods and equipments, which need extra care and handling.
Amritsar Transport Customer Care –  When the customers need any information regarding shifting of goods and commodities, they could seek information by mailing (email id mentioned below)P and the customer-care would send a prompt reply. They could call to the customer care number and get prompt solutions of their queries.
You can also contact through the available telephone numbers of transit houses for availability of information about delivery of consignments.
Phone Number
011-25892045
011-2589-2046
011-2589-2047
Email Address
ATC Tracking
For seeking Amritsar Transport tracking related information, the customers could call on above given number and call the numbers of transit houses to get information about the status of consignments in transit.
Alternately, they could mail to customercare@theatc.in and the customer-care would give them a prompt reply about the pending status of consignments.
Amritsar Transport  Head Office Address
Office No. – 42
Building – COMMUNITY CENTRE
Location – NARAINA INDUSTRIAL AREA, PHASE -I
Pin Code – 110028
City – New Delhi