AMCT Container Tracking Online
|
Sent any container using AMCT services and want to track and trace the shipment status. Check out its services for international shipping. Being the biggest privately-owned port of India in Kutch district of Gujarat, AMCT is a special economic zone responsible for the management of several ports. With a capacity of handling 100 million tones of  cargo every year, it is one of the best ports in India. As a private port and a special economic zone, the company began its operations in the year 2001. The multi-purpose terminals have in total nine berths with a length of 1.8 thousand meters with alongside depths with the sizes of 9 to 16.5 meters. Despite being a full-fledged port, it is now undergoing many improvements to become one of the best ports in the world.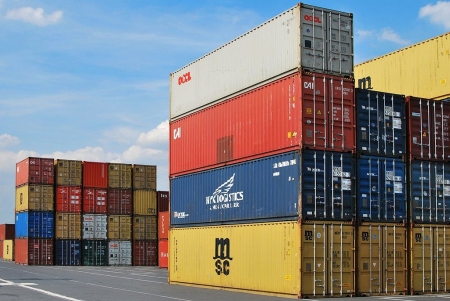 Tracking AMCT Containers
You could log on to the tracking page of AMCT and track multiple containers with the help of shipping bill numbers and container numbers. You could track several containers by putting comma between the numbers. It would give you the most updated status of your consignments.
Services 
World-class container handling – Equipped with only the best types of containers, Adani Mundra container services could give the best handling of your cargoes through its services. Be it any type of material, it could make it reach the foreign locations easily.
Services for perishable goods – Be it any type of perishable goods like food products or high-end medicines, AMCT could take them through its refrigerated containers and make them reach their destinations without any damage.
Transportation of dangerous products –  In case the companies need transportation of inflammable products, it could transport those to far-off nations with caution through its best containers. Such containers are absolutely safe for carriage of dangerous consignments.
Transportation of oversized cargo –  Be it car or any other oversized vehicle AMCT could transport such consignments to the far places without any difficulty.  The containers are capable of carrying the oversized machinery and vehicles to the far-off places easily.
Best infrastructure –  AMCT has the best infrastructure and facilities to help in the transportation and storage of goods. Such facilities could make sure the high class handling of cargoes during shipments. As India's largest private port, it is able to deliver the world-class services.