ABT Parcel Services Online Tracking Solution
|
The Animallias Bus transport (ABT) came in to existence in the year 1931 at Pollaichi of Tamil Nadu which is also known as ABT Parcel Services.  At its inception, it operated as a passenger bus service provider. It operated 150 buses in 110 routes in the region of Coimbatore and due to diligence in service, it earned reputation and credibility as a service operator in Tamil Nadu. As it grew in to a strong brand in the market, the company became nationalized in the year 1972. As the company is now famous as "ABT Limited", its business activities have now spread in to various areas.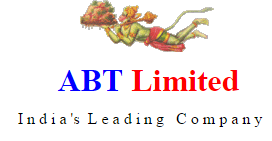 Let's know about its features of services and how does it serve companies in Tamil Nadu.
Excellent Bus Service
Although its activities in other service areas have grown considerably, it has not stopped operating buses in some routes of Coimbatore region. Its services are still known as "ABT Bus Service".
Fine Parcel Service
ABT parcel service had its humble inception in the year 1962. Under able guidance of its founder Sri A.V. Giri, it spread its services. Operating with 500 own truck, which carry almost 1 crore consignments worth Rs 3500 crores of business. As an estimate says, the total load carried by this company would come around 2,20,000 tons every year.
ABT Info systems
ABT has diversified in to technological area like info system by establishing its internet data centre with world-class facility.
ABT Pumps
In the year 1982, it established another wing of its service by starting dealership of Bharat Petroleum products.
ABT Maruti
In the year 1984, it entered with association with Maruti Udyog and established service centre on joint-venture basis. With 5 new showrooms and 16 service centres, it has employed more than 2000 people in this division.
ABT wind energy            
It has set up 35 windmills in Mupanathal area near Nagercoil that produces more than 200 lakhs units of electricity in a year.
ABT logistics express service
In the year 2002, it entered in to the fields of logistics and supply chain management. It caters through services of Speed courier and Speed cargo services. It has become one of the top brands in this sector.
ABT Limited Customer Care
The clients could contact its Coimbatore office by calling 0422-4333666. They could talk to the customer-care about any solution that they need for its service. The customer-care gives prompt attention to all the requests for service given by the clients.
Tracking of ABT Parcel Services
You could track your consignment by entering the 'way bill number' below and get the most updated status of your ABT Parcel and documents.